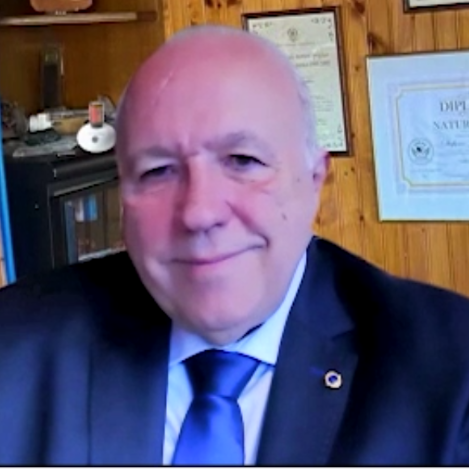 Dr. Steve John Chiola has been involved in research, education, and practice in various fields of integrative medicine for over 35 years and he is recognized as a specialist in aromatherapy, phytotherapy, homeopathy and traditional Chinese medicine. Dr. Steve J. Chiola is the Founder and Director of Holos Academy (Switzerland and Italy). President of the Swiss Association of Clinical Aromatherapy and was the Founder and Educational Director of Equilibrium Academy (Switzerland) …
Bio Quantum Academy Specialized Individual Course
With Professionl Certificate
Clinical aromatherapy can be beneficial for symptom management for example, pain, nausea, vomiting, preoperative anxiety, critical care, well-being, anxiety, depression, stress, emotional turmoil, insomnia, respiratory, dementia, and oncology and many more pathologies.
Understanding how essential oils fit into an integrative form of therapy is fundamental for professionals who desire to address aromatherapy as a new and beneficial support in front of different diseases. 
Clinical aromatherapy is fundamental because unfortunately "classical medicine" is finding, evermore, limits in bringing relief or solutions for various ailments. One example for all the support of essential oils in case of viral and bacterial infections where it is well known the increasing pharmaco-resistance .
The course will address for the main physiological systems a pool of essential oils that can be used, as supported by clinical research experiments, in the light of "integrative therapies."
The course is held by  Associate Professor Dr. Steve John Chiola
Course duration and the teaching method:
10 course 5 modules  of 2 hour each, online Zoom platform in a one-on-one mentorship basis or a group class.
Have Questions ?
Contact Us
we will contact you shortly regarding your inquery