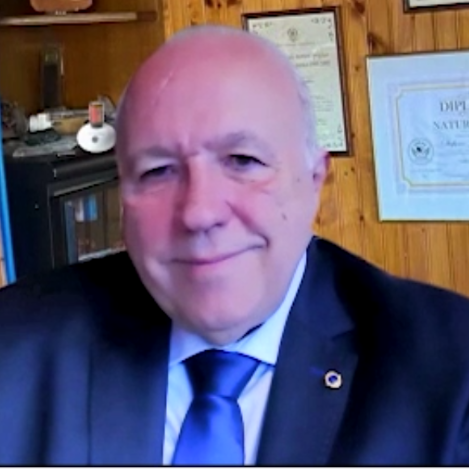 Dr. Steve John Chiola has been involved in research, education, and practice in various fields of integrative medicine for over 35 years and he is recognized as a specialist in aromatherapy, phytotherapy, homeopathy and traditional Chinese medicine. Dr. Steve J. Chiola is the Founder and Director of Holos Academy (Switzerland and Italy). President of the Swiss Association of Clinical Aromatherapy and was the Founder and Educational Director of Equilibrium Academy (Switzerland) …
Bio Quantum Academy Specialized Individual Course
With Professionl Certificate
Essential oils are not the perfumes they are the essence of the plants and medicinal herbs that help not only the plants to survive but interact with our Physiology had to different levels. 
Essential oils are phytochemical laboratory and present many different constituents which are molecules that were extracted from the medicinal plant.
We will endeavor in understanding the functional groups, the importance of different constituents with their biological properties, we will address many issues which lead to the understanding of how essential oils give our body the necessary secondary metabolites that help restore the physiological functionalities.
Essential oils will become familiar not solely through names or properties, but thanks to the knowledge of the functionality of their functional groups and chemistry.
This information is fundamental and  will lead towards a professional comprehension and application of Aromatherapy.
The course is held by  Associate Professor  Dr. Steve John  Chiola
Course duration and the teaching method:
10 hours- divided into 5 sessions of 2 hours , online Zoom platform in a one-on-one mentorship basis or a group class.
Have Questions ?
Contact Us
we will contact you shortly regarding your inquery