HOMEOPATHIC MEDICINE is a scientific medical art. It is a natural system of medicine that treats all kinds of illnesses. It is a powerful system which works with the energy of life and produces genuine long term cures in all kind of diseases. Energy medicine is based on holistic principles, which means that the medicines treat the person as a whole. This approach does not just treat single symptoms but treats the disease from the root.
GEMMOTHERAPY is a revolutionary modern drainage technic which is extracted from buds and embryonic tissues to clean and detoxify the cellular pathways. Gemmotherapy remedies possess all the properties of various parts of the whole plant. The powerful ingredients in Gemmotherapy are two growth hormones Axin and Gibbrelin.
OLIGOTHERAPY, the use of remedies that comprise trace elements normally found in the human body that act as catalysts in maintaining physiologic functions.
NOSODES  is a special type of remedy. A nosode (from nosos, the Greek word meaning disease) is a natural preparation made from matter from a sick animal or person. Substances such as respiratory discharges or diseased tissues are used.
BIO-CHEMIC TISSUE SALTS are minerals, such as rock salt, that have been prepared using the dilution and potentization method. There are 12 tissue salts in total. Tissue salts were developed in the 1870s by Wilhelm Schussler, a German homeopathic doctor
PHYTOTHERAPY is the study of the use of extracts of natural origin as medicines or health-promoting agents. Phytotherapy medicines differ from plant-derived medicines in standard pharmacology
ORGANOTHERAPY, the treatment of disease with extracts from animal organs, especially glands.
NUTRITIONAL SUPPLEMENTS, is intended to provide nutrients that may otherwise not be consumed in sufficient quantities. Supplements as generally understood include vitamins, minerals, fiber, fatty acids, or amino acids, among other substances.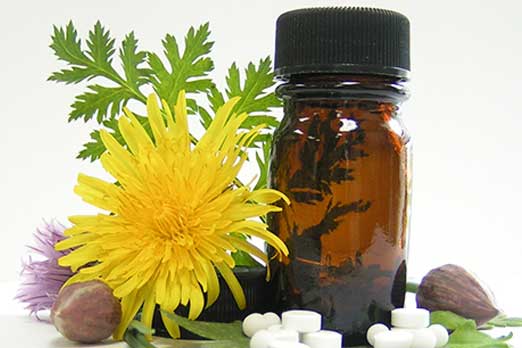 Homeopathic medicine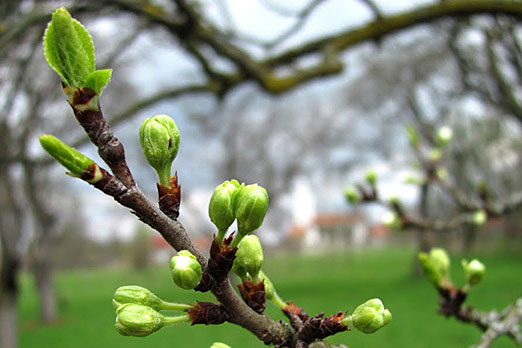 Gemmotherapy remedy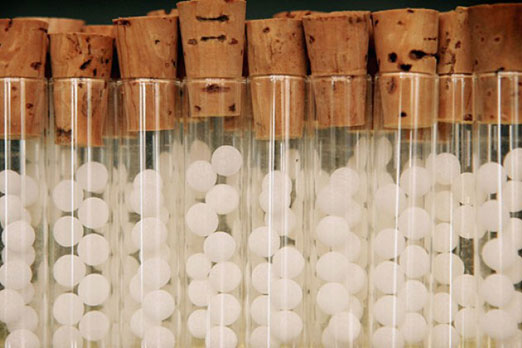 Nosodes remedy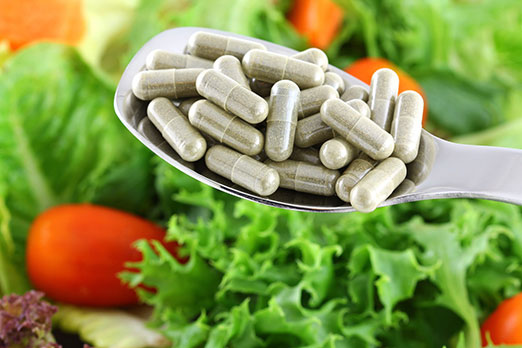 Nutritional supplements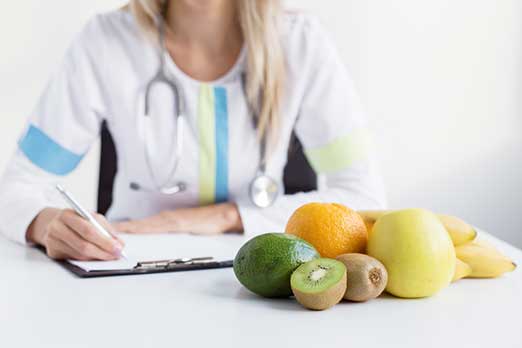 Consultations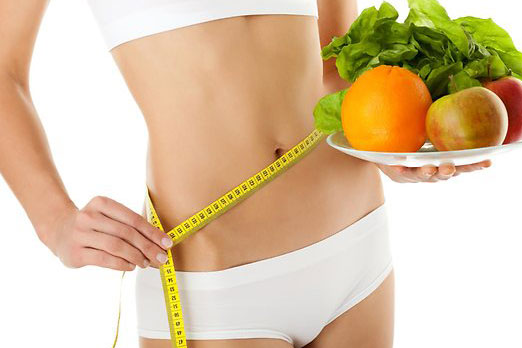 Weight Loss Programs
My Approach
As an Quantum Medicine Practitioner, I mainly focus on finding a holistic protocol that is best suited to the patient's totality of symptoms. My approach mostly looks at the symptoms of the mind. However, I do not neglect the patient's physical symptoms and generalities. Therefore, depending on the patient's needs, I offer a specialized kind of homeopathic preparation that utilizes Gemmotherapy, Oligotherapy, Organotherapy, Nosodes, combined remedies, and nutritional supplements for the quickest recovery. As an Integrative Medicine Practitioner and Orthomolecular Nutritionist, I take into account your nutritional needs, as well as your health concerns, and facilitate a path towards meeting your optimal health. requirements.
Hippocrates, the father of medicine wrote: "let food be your medicine and your medicine be your food"
Testimonials
Before starting with Dr.Zarrin, I was extremely overweight and had a combination of Rosacea and chronic dermatitis. I had been this way for over 10 years already and needed a change. At the age of 21 and 279 lbs, I started working with Dr. zarrin on her weight loss program and skin care plan surrounded by lots of homeopathic remedies and protein supplements. I was of course skeptical to begin with, having never been introduced to the homeopathic side medicine. However, the skepticism was short lived as my skin cleared up in a very short amount of time and I began the process of shedding the extra weight with great results. I have lost 65 lbs of excess weight and plan to continue with more. My skin looks great and I realize that I should have gone to Dr. Zarrin sooner. The great benefit of Dr.Zarrin's weight loss program is that she gives you the ability to not only lose the weight but maintain it as well. It is not a short lived diet it's a life style change, this was the most important thing for me to realize in the beginning.

My son had suddenly developed facial tics, as well as neck and shoulder shrugs. We took him to neurologist where he was assessed for a variety of conditions. It was ruled out that he was having seizures but the cause and solutions remained unresolved. We took him to see Dr.Zarrin who immediately diagnosed and treated him. He got gradually better and the tics were almost eliminated within one month. My daughter had difficulty swallowing her food. We visited an ENT specialist who immediately decided to operate and remove her enlarged tonsils. This was discussed with Dr.Zarrin who was vehemently against it. She stressed that the tonsils are a major part of the immune system and that they should not be removed. My daughter was treated with certain remedies and the rest is history. I must admit that I was initially skeptical about Homeopathy, but after I witnessed the results on my own children I become hesitant to use traditional medicine.

On December of 2006 after having suffered from a lengthy painful journey of endless back pains and had taken every type of pain killer, chiropractor treatment, acupuncture treatment, traction tables that felt as if my soul was being induced, I had become absolutely hopeless. It took 3 months to see a specialist who then sent me for an MRI which I had to wait for another 4 months!   I was then referred to a pain clinic to take cortisone shots to shut the pain on my back nerves to enable me tolerate the pain until having my MRI done and determination of right diagnosis. That very day on which I was supposed to go to the pain clinic. I was struck by a miracle which was orchestrated by my chiropractor. My chiropractor was very upset that my pain was not getting any better no matter what he did and told me that I should consider trying homeopathic therapy as my final resource before having to undergo uncertain operations. He referred me to Dr. Zarrin who practiced only 3 floors away from him. I called and moved my pain clinic appointment to be able to see Dr. Zarrin ASAP. That day when I walked into Dr. Zarrin s office I could not stand or sit straight at all and I was on unbelievable amount of pain, she patiently asked me many questions and was the first person after 8 months of unbearable pain to tell me I will be just fine and will recover without surgery!

Dr.Zarrin has quickly and efficiently helped me to emerge from a continuous of low energy, irritability and bad mood. I was very impressed by her approach, professionalism, and deep understanding of human nature. I would recommend Dr.Zarrin as the most professional Homeopathic Doctor to anyone who wants to have his health be restored quickly without drugs.

My son Chris suffered his first severe asthma attack at 18 months; from that point on he got worse and worse. I took him to several doctors and asthma specialist, but the only thing they did was prescribe steroids, puffers, anti-inflammatories and other drugs. We were constantly going to the hospital and his health was worsening. Luckily a colleague recommended we see Dr. Zarrin. Dr.Zarrin cured Chris from his severe asthma. She knew exactly how to treat Chris' condition and which remedies would help him. Chris is now 5 years old, healthy, very active and rarely even catches a cold. I knew nothing about homeopathic medicines and was skeptical, but the improvements in my son's health were so remarkable, that both me and my husband started seeing Dr.Zarrin as well and we've never felt better.She helped us cure recurrent problems like anemia, sinusitis and rheumatism. I wish I had known about homeopathy and Dr.Zarrin earlier.

When my daughter was 5 years old, she developed severe stomach pain that would wake her most nights. Medical doctors told me she would need to "get used to it". Since having my daughter crying in pain every night did not seem like a good idea to me, I took her to see Dr.Zarrin. She prescribed an initial remedy to manage the pain symptoms, and my daughter experienced relief in the first day. Then Dr.Zarrin worked with us to determine the root of the problem and prescribed remedies to address this. My daughter was pain free within one month, and has remained pain free for the past year. I am grateful to Dr.Zarrin expertise and that my daughter did not have to learn to "live with the pain".

I have known Dr.Zarrin since 2003 where she has been a true blessing in my life. Recently due to surgery, I acquired a lateral cataneous nerve damage in my right thigh were conventional medicine would not be able to fix the problem. The solution was to apply a nerve block. When I went to Dr.Zarrin, she was able to put together the right diagnosis and proper remedies that enabled me to return to work on a timely basis. As I was unable to walk or sit for no longer than 5 minutes and in excruciating pain. She is not only one the TOP HOMEOPATHIC DOCTOR in her field but she is a wonderful person and a beautiful spirit. She is constantly following up to make sure the remedies are working and if there are any changes, concerns. She truly is an inspiration and an amazing Doctor of Homeopathy.

Being a person who hates to take any form of prescribed medication, when my family doctor said I had high cholesterol and because it's in my family history he wanted to put me right away on Lipitor, I said to give me 3 months and then we will see. That is the time that I went to Dr.Zarrin……..BEST MONEY EVER SPENT.After 3 months my cholesterol went down and now after 1/12 year later my cholesterol is normal, my weight is down and I feel great. THANK YOU Dr.Zarrin, I am forever grateful.

My name is Elena. I. Two years ago I felt very bad. I had a constant headache which did not allow me to work and live productively and happy. I had Advil pills in every pocket and if I could not find it I was panicking. My family doctor got me through lots of tests and a conclusion was that nothing wrong with me. My friend recommended to see a homeopath. I was skeptical on one hand but on the other hand I was desperate. That is how I met Dr. Zarrin, Doctor of homeopathy. Now two years later, I feel much better. My headache is gone. It took me sometime to cure my problem, it did not happened over night, but if I would have to do this again, I would not hesitate a minute. Dr. Zarrin has led me through many sessions and I always feel comfortable talking to her (prepare yourself answering a lot of questions, including very personal ones). If you have any health problems (actually some other issues I had were resolved as well) and a traditional medicine does not help, I would recommend to see Dr.Zarrin. Dr.Zarrin is not only a professional; she is a very nice person as well.

In 2004 I went through a deep and severe emotional crisis. I was desperate and did not have energy to function, no motivation, suffering from insomnia and having rage and anger all the time. My friend recommended me to make an appointment to see Dr.Zarrin. I started to see changes in my condition almost after the very first session. Now I am fully recovered and cannot express enough appreciation to this wonderful doctor. I keep recommending my friends and relatives to see Dr.Zarrin for their various conditions.

I was diagnosed with MS in 2004. After many years of treatment with conventional medicine, I was desperate since I had relapse after relapse and my condition was gradually deteriorating. In 2008 I met with Dr.Zarrin who started treating me with homeopathy and nutrition. From that time my condition started improving. I feel better emotionally, physically, and my legs are getting stronger. I did not have a single relapse since we started treatment almost two years ago. During the last two years, Dr.Zarrin was always been there for me on the phone or through personal visits. She is always helpful, patient, sincere, kind, and most importantly, knowledgeable in her field. I think Dr.Zarrin is a great Homeopathic Doctor. My case is clear evidence for this.

I was 40 years old and trying to get pregnant for a few years with no result. I did not want to go through the invasive conventional treatments which are too risky. I was seeking for an alternative method. I was recommended to see Dr.Zarrin through a family member and decided to give it a try. I started the homeopathic treatment with Dr.Zarrin on December, 24/2007 and a miracle happened and I got pregnant in month of May 2008, only after 4 months of treatment. I also was diagnosed with gestation diabetes during my pregnancy which my gynecologist recommended the insulin injections. Dr. Zarrin put me on a special protocol that control my sugar level fast enough without using insulin injections. That was the second miracle by Dr.Zarrin. I was in absolute health the whole time. I gave birth to my adorable little son on March of 2009. HOW BEAUTIFUL! We are all blessed to have Dr.Zarrin In our lives.

After having a c-section with my first child, the stitches got infected so much and were not responding to any kind of anti-biotics and conventional treatments. I was in agony pain, frustration, and was not able to walk, sit, bend, and take care of my new born baby. The infected areas kept oozing and were quite painful. I was referred to Dr.Zarrin who immediately figured out the problem and cured me in a short period of time. I am grateful for knowing Dr.Zarrin and her knowledgeable approach. Also my daughter who was one years old got infected with the herpes simplex virus and herpetic whitlow on her fingers. She was in terrible pain when we rushed her to the emergency room. They gave her advil and Tylenol every 4-6 hours to relieve the pain. They told us that this rash might spread beyond the hand with worsening redness or high fever without any treatment. We took her to Dr.Zarrin who put my child on a homeopathic protocol that cured and saved my child. Thank You so much Dr.Zarrin. We appreciate your hard work and dedication to people's health.

I met Dr.Zarrin when I was a student of homeopathic medicine. She not only helped me and my family with health issues, but over the years she was a great mentor, teacher and advisor. I was always inspired by her medical approach, but most important by successful cases that I witness during my practical studies with her. I believe that one of the secrets of Dr.Zarrin's success is her over 20 years experience reinforced by unique combination of skills in both Homeopathy and Clinical Nutrition, which make her approach really integrative. Dr.Zarrin has proven success record in treatment of wide spectrum of health problems-from metabolic and hormonal imbalance to neurological problems, such as AUTISM, ADD, ADHD, arthritis, autoimmune conditions, etc. One of truly unique aspects of her practice is her WEIGHT LOSS PROGRAM, which allows people not only to restore their health, but also lose weight quickly, gently and permanently.

I found it impossible to reduce my weight beyond 144 lbs and then Dr.Zarrin put me on a combination homeopathic/weight loss program which changed my eating habits and enabled me to lose 25 lbs slowly and comfortably without being hungry and then maintain that weight.

When I first started with Dr.Zarrin, I weighed over 300 lbs. I was desperate to find a system that would actually work for me. I began the regiment which included the homeopathic remedies, protein supplements and eating based on my blood type. Immediately I stopped being hungry all the time. I had immediate results with the program and have kept losing. I have now lost over 90 lbs and am getting closer to my goal every day. Many of my family members have also gone to Dr.Zarrin for weight loss. All who have gone to see her had successful results. I chose to begin a skin treatment with Dr.Zarrin because I had combination skin and all products at the drug stores would either make me break out or dry out my skin completely. In my late twenties, I was also fighting acne. I began with weekly skin treatments and began using Dr.Zarrin skin care products. I now do the skin care regiment daily and my skin has completely changed. It is softer, moisturized and clear.

It is with pleasure that I provide you with our testimonial of Joe and his condition and how he progressed with your expertise. Joe had a stroke on December 6th, 2009 (at 61 yrs. of age)..he was admitted into York Central stayed in emergency care for 2 days and then due to a shortage of ICU beds was sent to Buffalo…where after a week of ICU care he was released and  returned to York Central. While in Buffalo the doctors there determined that Joe had torn his carotid artery while sneezing, which lead to the blockage and resulting stroke.  Joe was left with paralysis on the left side. His gait is compromised and he has lost the function of his left arm. When we left York Central  hospital in March of 2010 Joe was on a number of supplements from our Naturopath and a daily dosage of baby Aspirin.  Unfortunately on June28th, of 2010 Joe suffered a "Tonic"or Grand-mal seizure and thus began yet another direction in Joe's recovery.  Joe had been undergoing hyperbaric oxygen therapy and acupuncture in addition to physical rehabilitation therapies in an effort to regain as much motor ability as possible. We saw a Neurologist who prescribed Dilantin a seizure medication. Joe had a severe adverse reaction to the medication and had to be hospitalized over –night.  The Neurologist suggested we try a fairly new medication (the one he was being given in the hospital) Keppra.  Joe became very lethargic on the medication and he was also very emotional while taking it.  We stopped the Keppra and then tried a number of Naturopathic remedies however they were not beneficial in the reduction of Joe's bouts with Grand mal seizures. The remedies from the Naturopath did improve his overall cognitive function and physical strength also increased. He was having seizures as frequent as 6 weeks and as  long as 4 months.  We never knew when they would occur during the day or during his sleep.  He would feel his lip twitch and say "I think it's coming" and as quick as he said it he would convulse, shake, wheeze, drool, and then sweat profusely while all the time being unresponsive to physical or verbal contact. We were cautiously open to trying Homeopathic treatment as an option when our Naturopath and Doctor of Integrated Medicines, Dr. Nina Nejmeh recommended we consider the treatment of Joe's seizures by her friend and colleague Dr. Parvin Zarrin.  Joe and I met with Dr. Zarrin in February of 2012 for the first time.  We consulted with Dr. Zarrin, Joe's history and condition was reviewed.  Dr. Zarrin prescribed a number of Homeopathic drops and tablets that addressed his neurological issues… over a period of six months Joe's seizures became less frequent.  We met with Dr. Zarrin approximately every 6 – 8 weeks and she would adjust his remedies as his symptoms required. When Joe began his treatment he was taking his remedies' 3 times a day (each one 15 – 20 minutes apart) and it is with great joy that I share with you that as of July 4th 2012 he has not had a seizure of any kind that I have observed.  Joe continues to take his remedies once a day at this time and we are very grateful to Dr. Zarrin for her treatment of Joe. He has been seizure free for 1 full year and 3 months. We are happy to refer patients to the knowledgeable practice of Homeopathic  Medicine and Nutrition of Dr. Parvin Zarrin.             With Thanks and Gratitude,  Joe and Gudrun Bartolomeo – Bolton , Ontario.

I was diagnosed with a several nodules in two lobes of my thyroid in 2014. Since cancer is running in my family, my family physician sent me for so many different tests such as Ultrasound, City Scan, MRI, X-Ray and Biopsy. According to the test results my only option was to have a surgery to remove my thyroid. I was really hesitating to do an operation and the first thing I did ,I visited and consulted with my Integrative doctor, Dr. Zarrin before taking any steps as I always do so. She took my medical history and my thyroid case and recommended an initial treatment protocol. I was fearful in the beginning but I firmly decided not to go for a surgery. I started my homeopathic treatment and I was closely monitored by her for the first three months. I was going to my family doctor for a check up every six months as well. Every time I had the ultrasound they told me that the nodules are still there with no change and I was still highly recommended to remove my thyroid. I kept continuing my homeopathic treatment, as Dr. Zarrin told me that I need almost two years to be on her treatment in order to save my thyroid. She put me on the second homeopathic protocol for another three months. I had my ultrasound after one and a half year and was sent to a specialist to receive a new opinion. He congratulated me on my recovery and told me that I no longer need to see him because all the nodules are disappeared. I was shocked and surprised about the news and I left his office happily. I called Dr. Zarrin and reported the news and appreciated her for her amazing job, care and expertise. I have been her advocate since my recovery and all my family including my husband who is miraculously recovering too are her patients.  All my family , my sons , my daughter, my sister, nephews, nieces and so many of my friends are seeing her and taking her homeopathic treatments with amazing results. On behalf of my family and friends, I truly appreciate Dr. Zarrin knowledge and expertise. We never choose any treatments before consulting with her. She is always there for us and we are absolutely blessed having her in our lives.

Zahra. Z

I was diagnosed with Crohn's disease when I was 76 years old in 2016. I was suffering from chronic diarrhea, heartburn, indigestion and had already been in so many different medications for high blood pressure, cholesterol, diabetes, prostate enlargement, heart medication, sleeping pills, digestive system medications for more than two decades. I was losing hope to recover and getting my health back. My wife kept trying to convince me to see her Integrative medicine doctor for awhile but I was not completely sure If I wanted to try a new system of medicine. One day I was rushed to the hospital with my aggravating symptoms of Crohn's disease and sever diarrhea, vomiting ,I was not be able to eat and started losing strength. I was too fatigued and lethargic for many months, looking so pale and weak. My specialist in hospital recommended me to do operation on my intestine and putting a bag outside of my body for defecation. I was devastated to go through this procedures and my wife was against it and forced me to see her Integrative medicine doctor. Dr. Zarrin took my case for almost two hours and tolerated my constant nagging and complaints about my medical conditions and she answered all my questions patiently. She told me that she is hopeful and can help me to recover. I had to go to see her to start my homeopathic and natural medicines protocols in a few days.  In mean time she gave me a special food lists based on my blood type and nutrition to follow until my medicinal protocols were ready. She gave me six protocols to remove all my medical conditions. I started the first one for six weeks and I decided to go off my previous medications one by one shortly after I started. I was amazingly drugs free during my initial protocol. I could not believe that I could live without drugs. After three months of my natural medicine treatment I went to see my colon specialist for a colonoscopy. The result was shocking everyone in hospital and in my house. My family physician told me that there was not a sign of lesion or scar in my intestine and digestive system anymore. I had no blood pressure, no cholesterol, no sugar, no diarrhea, ... I was speechless ! I have seen Dr. Zarrin for one full year for my general well being maintenance and I feel I am getting younger and healthier every day.  Nothing I can say but appreciation to my great life saver Dr. Zarrin.

I was suffering from chronic and debilitating asthma and respiratory problem, shortness of breath for almost 25 years. I was not able to walk, talk or eat when I had attack for a few hours. My eyes were crying, I was constantly coughing with wheezing in my chest. I had been on so many different drugs such as strong dose of cortisone, anti histamine, anti inflammatory, cough medications with no result. I was getting worse every year specially in spring time. I was devastated to find a solution for my condition. I tried so many different modalities but I did not get better. My sister who miraculously got recovered from a serious illness of her thyroid by Dr. Zarrin introduced me to her. I was not sure if any other modality can help me any more and I was hopeless with continuous suffering. Dr. Zarrin took my case and asked me several detail and general questions about myself and my medical condition. It took almost two hours of case taking. She told me surly that I will be recovered. I was skeptical about my recovery but she seemed very positive and certain about helping me. She told me that she needed a few days to study my case in order to choose the indicated natural medicines and a plan to create protocols for me. She told me it might take one year to completely recover. I started my first protocol for almost two months and noticing some improvements. She explained how my treatment is going to work and I will experience some aggravation of symptoms during my treatment and should not be worried. After a few weeks of being on  my initial protocol started breathing better, less coughing, wheezing and shortness of breath. I was completely got off my previous drugs and no longer using cortisone. I was so happy with my progress of recovery and feeling alive again. I could talk, walk and eat confidently without fear of asthma attack. I was asthma and allergy free after a few months and Dr. Zarrin took me even off her homeopathic medicines too. I am feeling so lucky and blessed that I was brought to this doctor by my sister. My asthma, respiratory problems and long term suffering are history now. I am an advocate for Dr. Zarrin whose only mission is to help people to recover from their illness and put an end into their suffering. My whole family including my children, grandchildren and friends are seeing her and they all started improving and recovering. We truly appreciate  Dr. Zarrin dedication, expertise and patience. Thank you so much

I had a chronic and sever pain in my stomach with repeated headaches for two years. I visited my family physician and many other specialist and asked for help but no of them could make a true diagnosis but they prescribed me a variety of different medications. None of their medications helped to remove my pain and condition. I was very much discouraged and tired by conventional diagnosis and treatments and continue with my pain. I was highly recommended by one of my relatives who was completely cured from a serious disease to get in touch with Dr. Parvin Zarrin in Canada. At the very first contact, Dr. Zarrin explained to me what is the main reason of my chronic stomach pain. She designed homeopathic medicine and nutritional protocols for me and I followed it for almost six months. I am still continuing her maintenance program and I am pain free and doing very well. Dr. Zarrin was the only doctor who diagnosed and treated my problem correctly. I very appreciate her expertise and trusting her medical approach very much. Thank you so much

I was suffering from a chronic and debilitating pain in my throat for years. I was coughing severely and food always got stuck on my throat and could not swallow. I was getting shortness of breath and feeling of suffocation after each meal. I visited many doctors and specialists in Denmark. I was on many different conventional medications without any help at all. I was highly recommended by one of my close family member to talk to Dr. Parvin Zarrin in Canada. At the first session, Dr. Zarrin asked me several questions and she made a quick diagnosis. Dr. Zarrin designed homeopathic protocols with some kind of food intake limitations. I started her treatment immediately and continued for two years. I am fully free of pain in my throat and can easily eat and enjoy my food. I am not on any protocol anymore and my condition is cured completely. I am very much thankful to Dr. Zarrin in Canada.