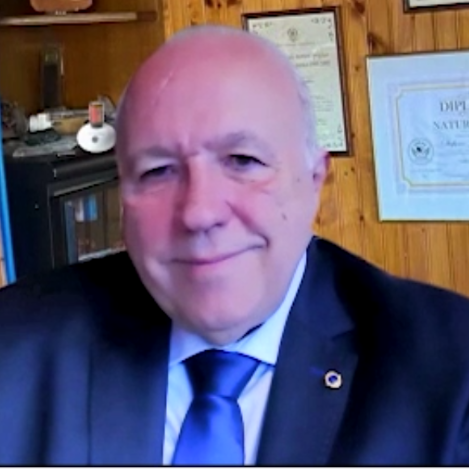 Dr. Steve John Chiola has been involved in research, education, and practice in various fields of integrative medicine for over 35 years and he is recognized as a specialist in aromatherapy, phytotherapy, homeopathy and traditional Chinese medicine. Dr. Steve J. Chiola is the Founder and Director of Holos Academy (Switzerland and Italy). President of the Swiss Association of Clinical Aromatherapy and was the Founder and Educational Director of Equilibrium Academy (Switzerland) …
Bio Quantum Academy Specialized Individual Course
With Professionl Certificate
Nutritional regimen is essential for a healthy lifestyle. It is time to learn mind-full eating habits and how to choose superfoods to stay healthy and add life vitality to your years.  The objective of this course is to teach how to implement healthy eating practice in day to day life  to avoid chronic lifestyle diseases like type 2 diabetes,obesity, hypercholesterolemia, fatty liver, acidity, irritable bowel syndrome, chronic constipation, etc. The lifestyle medicine course under naturopathy covers a combination of superfoods, nutrition and nutraceuticals to promote self-care approach. The overall course will provide a holistic care and disease prevention through lifestyle medicine, which is a multidimensional, multifaceted process of purposeful engagement in strategies that promote healthy functioning and enhance well-being.
The course is held by  Associate Professor – Dr. Nita Sharma Das
Course duration and the teaching method:
10 course 5 modules  of 2 hour each, online Zoom platform in a one-on-one mentorship basis or a group class.
Have Questions ?
Contact Us
we will contact you shortly regarding your inquery