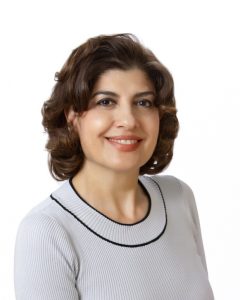 Parvin Zarrin
Director, Educator
Dr. Parvin Zarrin PhD, President at Bio Quantum Academy, Founder of Integrative Medicine & Nutrition, Doctorate of integrative medicine. She has a degree in Nutritional Sciences (B.sc), Diploma in Classical Homeopathic Medicine and Sciences (DHMS), Doctorate of Philosophy in Integrative Medicine in Canada. She has done an intensive research on the Homeopathic medicine for her PhD program and is awarded an order of Excellence. She received Certificates of Achievement in Homeopathy from Germany. She has been practicing Homeopathic medicine, Orthomolecular nutrition, Homo-toxicology and Integrative medicine for over 20 years in Toronto, Canada. She is a World-known Integrative medicine practitioner, educator, mentor, international lecturer, and the author of  " Quantum Anti-Aging".
Jay Chauhan
Lawyer, Lecturer
Retired Deputy Judge Jay Chauhan, B.sc, C.A.D, LLB, J.D. has over 40 years of experience practicing as a lawyer in Richmond Hill, Toronto and sat for 24 years as a deputy judge in the Superior Court of Ontario. He also has written extensively on legal issues. His latest article entitled "Ethics and Family Law of Ontario" appeared in the prestigious Law Times Publication. He is the author of novel "Love in The Empire".
 Anirban Sukul
Educational Collaborator
Dr. Anirban Sukul is the Editor of Clinical and Experimental Homeopathy in India. He is in the Board of Editors for the Journal of Neurodegenerative Diseases and Disorders in USA, Journal of Pulmonology and Clinical Research in London, Epidemiology in USA, Journal of Phytochemistry and Biochemistry in USA, Journal of Microbiology and Biotechnology Reports in London. He is a Member of the Research Committee of the Liga Medicorum Homoeopathica Internationalis (LMHI) in Germany, Hony Physician, and the Ministry of Public Health for the Govt of Thailand. He is a Visiting Physician in the Republic of Philippines.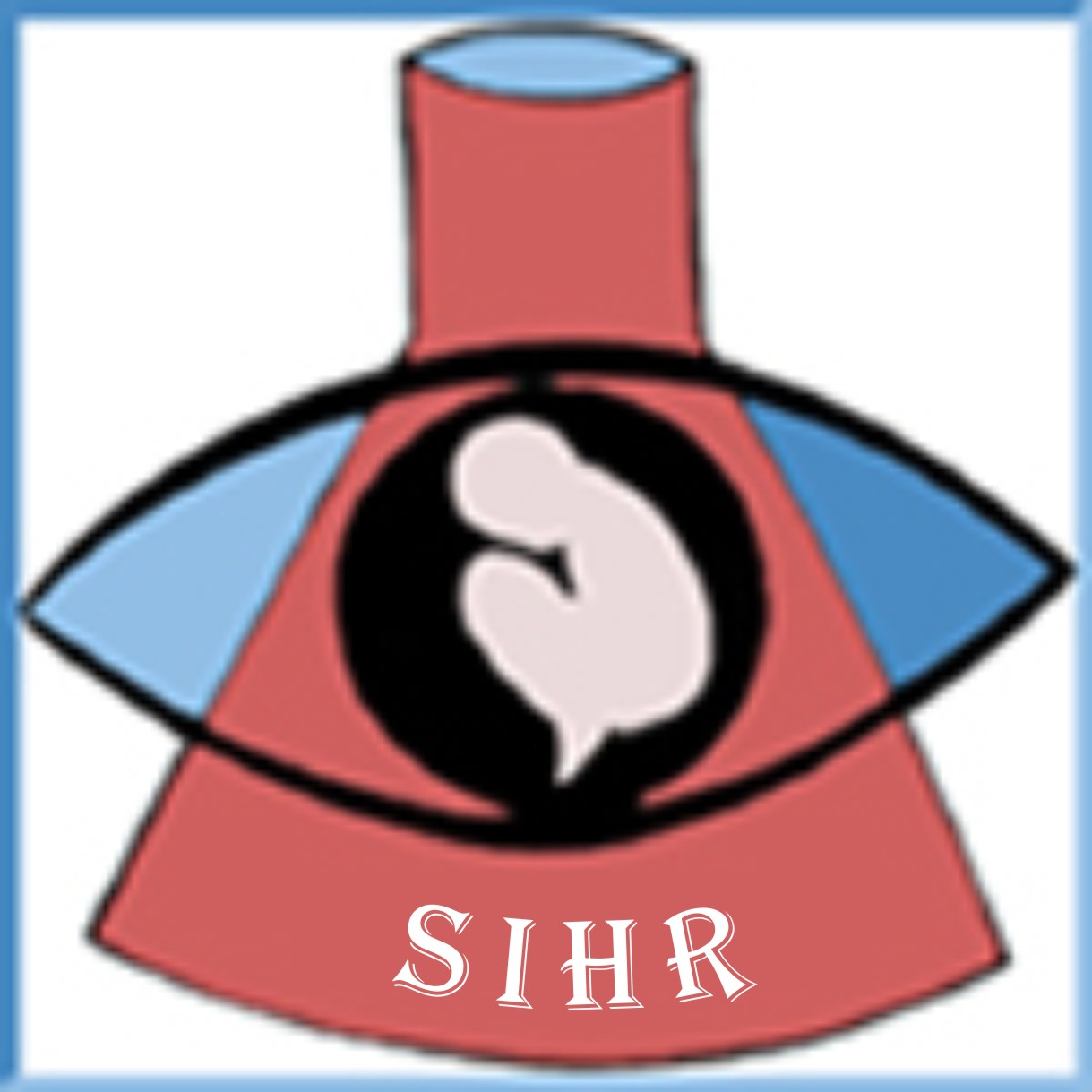 Sukul Institute
Educational Collaborator
Sukul Institute of Homeopathic Research, Kolkata, India and Bio Quantum Academy , Canada are officially strategic partners on the World Congress and educational collaborators. The Sukul Institute of Homeopathic Research has worked successfully into this field of homeopathy and traditional medicine for the past 20 years. Sukul Institute organizes the World Congress on Homeopathy ,High Dilution of Drugs for Human Health and Agriculture annually.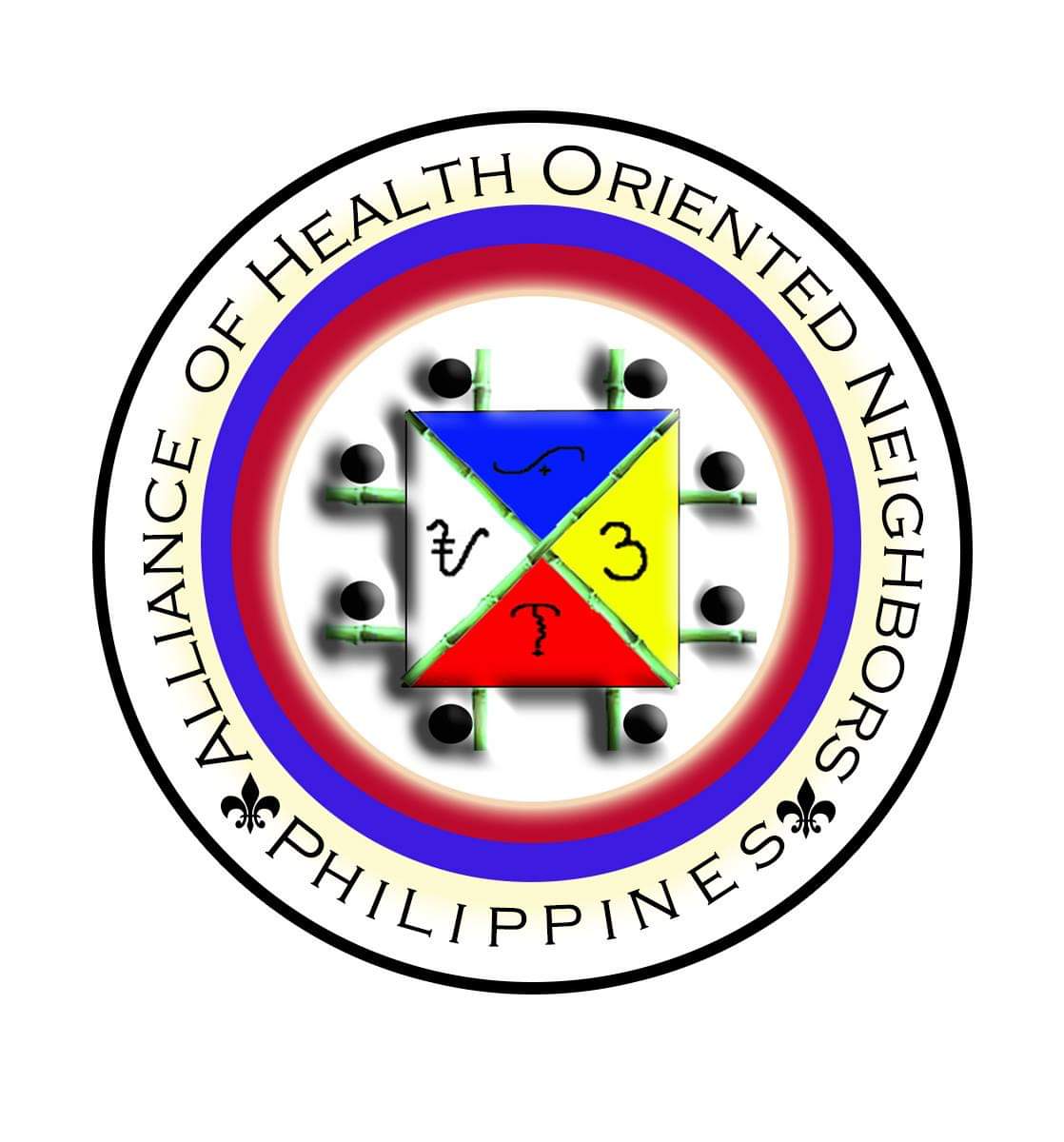 AHON
Educational Collaborator
Alliance of Health Oriented Neighbors Inc (AHON), The Philippines founded by President Mr. Joel B Abalos RN, Department of Health Calabarzon, Consultant for Traditional Complementary Alternative Medicine, Zhuang Medicine Practitioner, Homeopath, TCAM Expert, international Guest Speaker for Alternative Medicine. Co-Creator of Global Collaborators! A New Health care system and methods are hereby provided to all Filipinos to promote and support important changes in healthcare by using Traditional Complementary, Alternative Medicine approach. These technologies are combination of two or more from utilization of High Potential Therapy, Bio Zapper, Electronic Acupuncture, Electronic Massager, Homeopathy, TCM, or other form of Alternative Medicine modalities. Even health lectures are derived from various sources years gained through global trainings and education attended by TCAM officers and certified Very Important by Department of Health.
Website: https://www.ahontcam.com

Joel B Abalos
Educational Collaborator
RN, Registered Nurse Joel B Abalos is a director of AHON, the Traditional and Alternative Medicine Organization in Philippines. He is an active government consultant for Homeopaths, TCAM experts, Traditional and Complimentary practitioners, International speakers, Zhuang Medicine Practitioners. He promotes and supports changes in the healthcare system in Philippines.

Global Scientific Guild
International Conference and Webinar Organizer
Global Scientific Guild organizes conferences and webinars to promote quality research and real world impact in an atmosphere of true international co-operation between scientists, doctors, professors, practitioners, engineers and industry by bringing together the world class renowned personalities to discuss the latest developments and innovations at one common platform.
Mission: To create a platform which will provide an excellent opportunity to exchange information and strengthen the collaboration between academia and industry to work for a common goal.
Vision: To spread the research all over the world and to shape the future generations on the successful outcomes of conferences.
Values: To share and collaborate through relationship-driven values among the scientific community.
https://www.globalscientificguild.com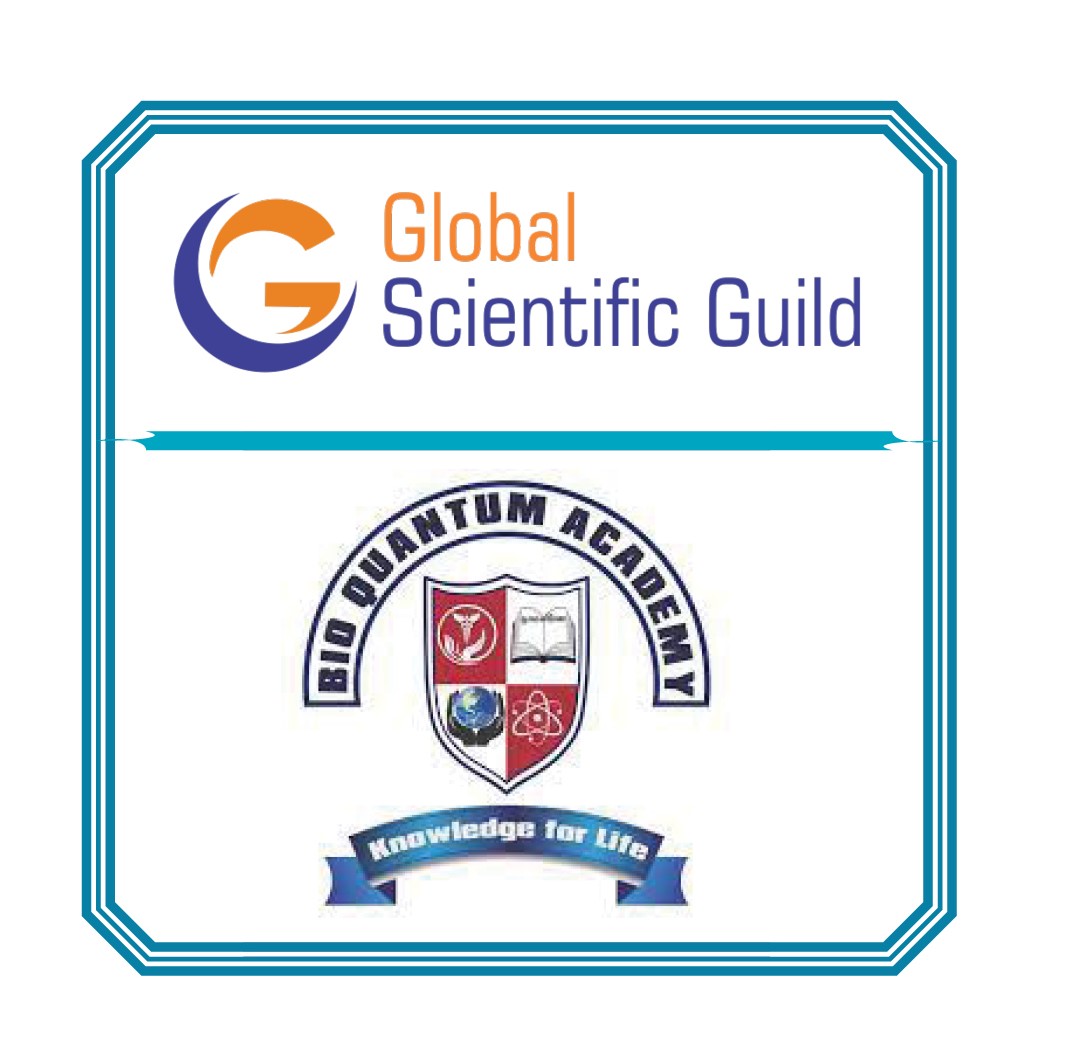 Global Conferences on Traditional and Alternative Medicine
Bio Quantum Academy and Global Scientific Guild offer unique scientific conferences on the Traditional and Integrative Medicine in order to unite many global experts to share their scientific view, research, exchange knowledge, and raise awareness throughout the year. The conferences are arranged physically on the floor in different countries and virtually as webinars on Zoom.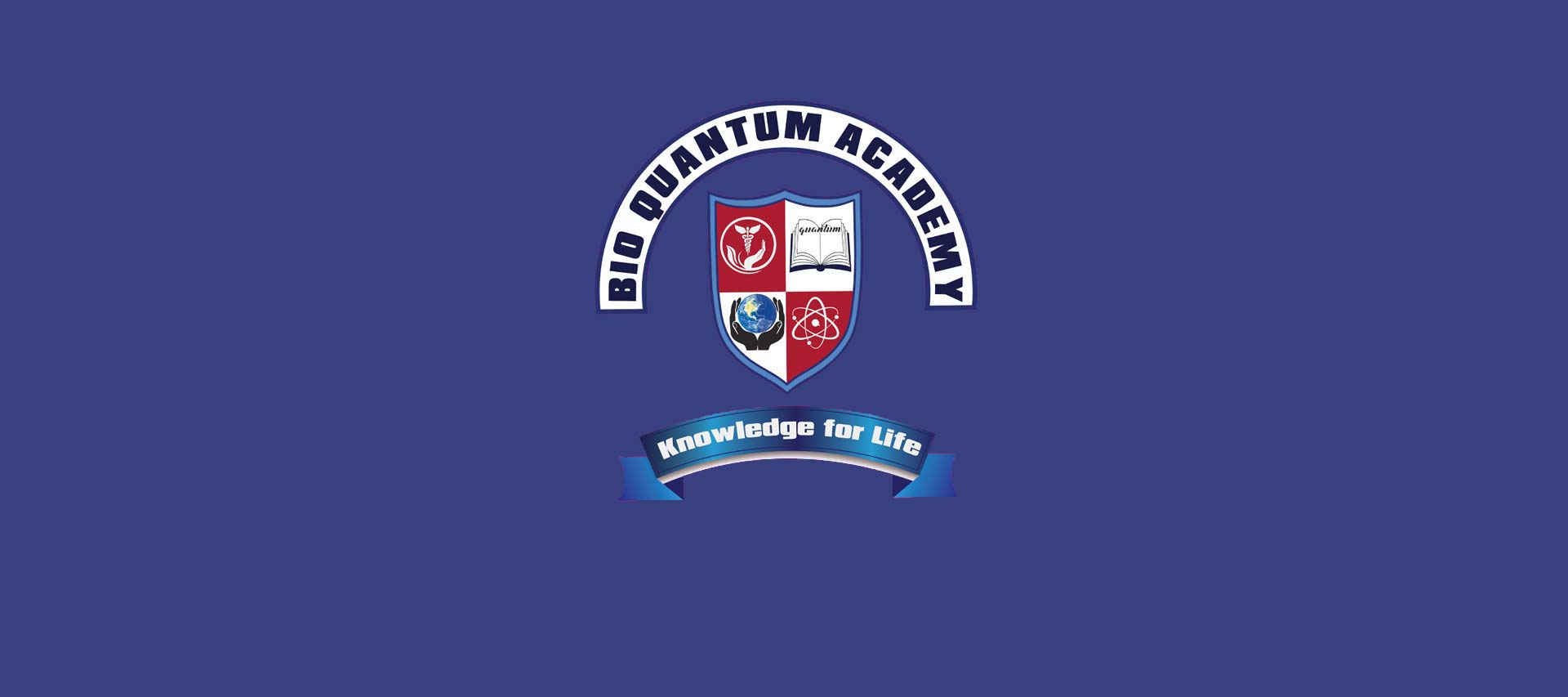 The International Diploma in Advanced Homeopathy Leading to DIHom(Canada) Certification
The mission statement: The primary purpose of the "Global Collaborators Educational Platform" is to provide an advanced learning environment which preserves and transmits the knowledge, wisdom and values of the true system of medicine that will ensure the healing and restoration of health for this and future generations in order to improve the quality of life for all people globally. Our Advanced educational Platform seeks to educate students around the world to develop a deep understanding of the science of Homeopathy and Integrative Medicine, its concept and principles and the requirement of the this medical modality for the human body's healing phenomenon. It also seeks to offer students from diverse social, economic and ethnic backgrounds which have been underserved by higher education. The ultimate goal of advanced education is to produce graduates who will be effective leaders in homeopathy and alternative medicine to assist people and save lives.
The Vision Statement: All students are empowered to learn and achieve, to experience high quality teaching practice and the best conditions for learning which equip them with the knowledge, skills and dispositions for lifelong learning and to shape the world around them. Our vision is to develop well rounded, confident and responsible individuals who aspire to achieve their full potential. We will do this by providing a welcoming, happy, safe, and supportive learning environment in which everyone is treated equal and all achievements are celebrated.
The international diploma program takes one full academic year (10 months). The courses are outlined:
-Clinical practice and Case taking
How to converse professionally with a patient?
Analysis of a patient.
What could be the guiding symptoms of a case?
How to select the correct remedy in the daily practice (most important)?
Live cases with documents and photos.
Managing the environment, including tips on the decoration of your clinic.
Learning from experience as a clinician: the reflective practitioner
– Materia medica & Case management
Guiding symptoms and basis of selection of constitutional remedies.
The complementary medicines of the constitutional remedies.
Making prescribing decisions about potency, medium and dose.
Keeping in touch with patients.
-Repertorization
How to proceed with the repertory and analyze a case.
Selected rubrics to emphasize while considering a case.
Examples of a variety of complicated cases and their repertorization.
Basic guidelines and the benefit of using homeopathic software for case analysis.
-Practice development through Research
Clinical research
Laboratory research and findings from leading laboratories globally.
How to design a clinical experiment as well as a laboratory-based experiment.
Research achievements of the Sukul Institute.
Advanced and Postgraduate Courses offered by the Bio Quantum Academy in Canada leading to the "Advanced Diploma in Quantum Medicine" for the Canadian practitioners and the "International Advanced Diploma in Homeopathy" for the No-Canadian practitioners :
-The Science of Homeopathy
-Concept of Healing and the Philosophy of Cure
-The Mind and Spirit of Homeopathic Remedies
-Human Body Systems and Homeopathic Medicines Selection
-Quantum Anti-Aging, No to Cellular Aging and Chronic Disease
-Obesity, Excess Weight and Metabolism
-Deep Cellular Drainage
-Internal Organs Detoxification
-Chronic Disease and the Process of Healing
-Biotherapeutic Homeopathic Medicine and Miasmatic Predisposition
-Homo-toxicology and Disease Table
-Biochemical Homeopathic Minerals
-Oligo-therapy or Trace Minerals
-Immune System the Internal Army
-Brain Regeneration and Integral Mental Health
-Skin and Liver Connection
Quantum Anti-Aging By Quantum Medicine
Turn your biological clock back
Nature has no concept of aging or getting old, nature has a concept of growing old. Quantum anti-aging means to awaken, activate and support your body's healing ability to go through the natural cycle of renewal and regeneration process in order to avoid chronic diseases, premature aging and early death. The human body's aging process is the same as a chronic disease. Anti-aging is a series of health strategies to prolong your quality of life from within by activating your natural healing abilities to stimulate your body's renewal cycles and sustain a harmonious and balanced state to regenerate and avoid premature aging and artificial death. Aging is a chronic ailment but due to the lack of knowledge, it is wrongly accepted and approved as a natural process of life. By Dr. P Zarrin
Therapeutic Nutrition & Weight Loss by Quantum Medicine
Turn your constructive metabolism on
Excess weight is your survival because the cellular deficiency and toxicity are the main causes of human body weight gain. Excess weight is a symptom of a chronic underlying imbalance due to a long-term deficiency and intoxication. In order to have a healthy and balanced weight, you must remove the underlying causes not just manage the weight by a calorie reduction. You lose the battle of weight loss because you are swimming against the current and fighting with your mother nature. Mother nature always wins. Therapeutic holistic nutrition including minerals, vitamins, proteins, fat, carbohydrates and digestive system function are offered on this course. By Dr. P Zarrin
Cellular Detoxification & Drainage by Quantum Medicine
Cleanse out your elimination systems
We are living in the world of toxins, we are constantly exposed to thousands of harmful chemicals which are in the air, in food, in water, in cosmetics, in hygiene and household cleaning products that we use on a daily basis. Many of these chemicals are used in high amounts. The human body is naturally designed to flush out and eliminate toxins. The elimination organs are liver, kidneys, lungs, digestive system, skin, lymphatic system and blood. they must be detoxified and cleansed gently on a regular basis. Their optimal functions are essential to a healthy body. By Dr. P Zarrin
 Disease Evolution & Homo-toxicology Medicine
The disease evolution process is a dynamic classification of diseases. According to the philosophy of quantum medicine, there are six phases to the body's ability to cope with the present toxins. the same homo-toxin can by the evolution of time create diseases in different phases. To evaluate a patient today we must look into the evolutions of disease might follow in the future. The reaction of the body on the presence of homo-toxins determines the phase the patient's disease is in. The main parameter is not the homo-toxin itself but the way the body deals with it. The cure for any chronic disease starts with the removal of toxins and the restoration of the normal functions of the elimination systems by the quantum medicine. This system of medicine has the unique ability to act directly on the metabolic level to improve detoxification. By Dr. P Zarrin
Chronic Disease & Natural Laws of Cure
Understand how human body cures itself
Chronic disease evolution table is a dynamic classification of diseases. There are six phases to the body's ability to cope with the present toxins which are one of the main causes of disease. To evaluate a patient today we must look into the evolutions of disease done in the past and the probable evolutions of disease might follow in the future. Healing and cure have certain directions which follow the natural laws of cure. Natural laws govern all forms of life, and health is no exception. The more chronic the condition, the longer it takes to heal. By Dr. P Zarrin
Philosophy of Cure & Process of Healing
 How human body heals and cures itself
The art of healing always follows natural laws and principles. Every medical modality is a combination of science and art but not all the modalities follow natural laws and principles.  Quantum or homeopathy follows the law, the law is absolute, and does not follow the rule that is created by human beings. For restoration of health, you should choose the most natural system of medicine which can help to heal gently, efficiently and permanently. By Dr. P Zarrin
Integral Mental Health
Healthy mind with combined modalities
Mental health is the level of psychological well-being or an absence of mental disarrangement. It is the state of an individual who is functioning at a satisfactory level of emotional, mental and behavioral adjustment. Depression is not a disease it is the manifestation of the internal disharmony. Depression is an unpleasant emotion, but is a survival mechanism to keep you alive. Depression, anxiety disorders, mood disorders, personality disorders, psychotic disorders, eating disorders, trauma disorder and substance abuse are medical term for mental illness. Integrated Mental Health-The science of body ecology. This comprehensive course facilitates the students, present and future integrated practitioners as well as mental health professionals who want to further develop their skills in the mental health niche with an understanding of holistic concepts of integrated mental health. By Dr. Angelika M Koch
Time Table. Fees / 2021
| Each Course | $695.00 CAN +13% |
| --- | --- |
| Diploma (8 Courses) for Canadian | $5560.00 CAN+13% |
| Philosophy of Homeopathic Medicine | Philosophy of Healing and Cure |
| Mind of Homeopathic Medicine |  Disease Evolution |
| Systems and Homeopathic Medicine |  Bio-therapeutic Medicine |
| Chronic Disease & Natural Laws of Cure |  Quantum Anti-Aging |
| Cellular Detoxification & Drainage |  Metabolism and Weight Loss |
| Brain Regeneration and Renewal |  Nosodes and Homo-Toxicology |