Prof. Mohammadbagher Rezaee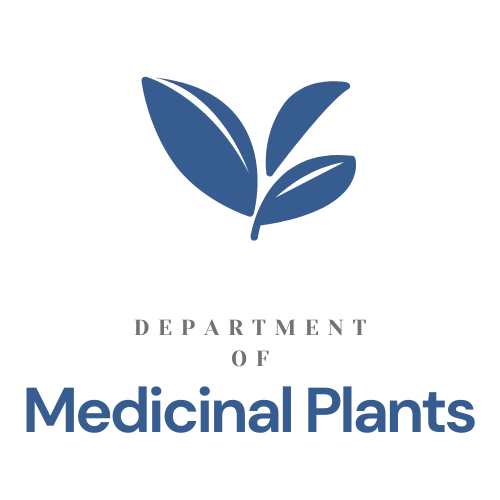 Mohammadbagher Rezaee obtained his Ph.D. in Phyto-chemistry from (NS. Institute), India. He has experience of more than 30 years in teaching research and herbs Industry. He is presently a Professor in Phyto-chemistry research, Co-Investigator of the university, and national institute of standards and technology (NIST) on herbs. He also full time worked as a Scientist group at the Medicinal plants and by- products department of Research Institute Forests and Rangelands (RIFR) under ministry of jhad- agriculture -Tehran-IRAN.  He got awarded 3 National from "Razi research festival on medical sciences" and research festival of ministry of education and kharazmi festival, award for excellent work in the "Medicinal plants as natural products and their biological uses" field. He has been serving as an Editorial Board Member of few national and international Journals including herbs, Essential oil, Natural compounds, Organic medicinal plants and Medicinal plant technology. He has published 8 books in the Persian language and two chapters in English abroad, nearly 200 papers in reputed journals, and supervised more than 30 Ph.D. and 60 in MSc. Now he is on the duty at RIFR, Chairman of Union Medicinal Plants of Iran and board member Iranian Medicinal Plants Society. He is ready to give consulting to processing herbal industries.
 Medicinal plants training courses
Nowadays, due to the issue of prevention and treatment of disease from non-chemical path and not using industrial drugs, the use of medicinal plants or herbal medicines has been highly considered. The use of medicinal plants for prevention and treatment is contemporary with the history of human life. From the past to the present, humans have been treating their diseases with herbal medicines. Although the use of chemical and synthetic drugs became very popular in the last half century, their harmful effects on their lives quickly led to a return to medicinal plants, and the fact that resorting to medicinal plants has always been one of the most effective methods throughout history. The treatment has been, it is well clear. Entering this issue can bring a space for growth due to the need for knowledge and skills. For this reason, Bioquantum Academy has come to provide learning services in every department of medicinal and aromatic plants by using experienced professors in the field of medicinal plants. The end of all our training courses in this field will end with an international technical and professional degree.
Knowledge of medicinal plants education
First of all, you should know that the variety of medicinal plants is very high and the properties of each one are unique. Getting into the training of working on medicinal plants will help you get all the necessary information in this section, and this section includes: classification, identification, how We will discuss collection, preparation of seeds, how to plant, keep and harvest, how to prepare for extracting essential oils and extracts of medicinal plants, by-products of forests and pastures related to herbal medicines.
Plants that have effective substances that can be used in various industries, especially pharmaceuticals, are called medicinal plants. These substances, which account for less than one percent of the weight of plant organs, are highly regarded today and are used for the prevention and treatment of diseases, the preparation of cosmetics, food and health products.
Prof. Mohammadbagher Rezaee
Head of Medicinal Plants Department
Department of Medicinal Plants
Department of Medicinal Plants
Department of Medicinal Plants
Collecting medicinal and aromatic plants from natural resources
Department of Medicinal Plants
The by-products of the forests and rangelands
Department of Medicinal Plants
Mechanization of the medicinal and aromatic plants
Department of Medicinal Plants
Methods of drying medicinal and aromatic plants
Department of Medicinal Plants
Weeding and cleaning the seeds and organs of medicinal plants
Department of Medicinal Plants
Cultivation of medicinal and aromatic plants
Department of Medicinal Plants
Storage of medicinal and aromatic plants
Department of Medicinal Plants
Methods of extracting essential oils from fresh and dry aromatic plants
Department of Medicinal Plants
Storage of essences and extracts of medicinal and aromatic plants
Department of Medicinal Plants
Industries related to medicinal and aromatic plants
Department of Medicinal Plants
medicinal and aromatic plants in the differents industry (medicin, food and cosmetic)
Department of Medicinal Plants